Restaurant name
Dishwashing ▲
Restaurant menu
Kitchen
Tier up
This tab will show history of your restaurants.
Charity
All the unused food from your kitchen now goes to charity!
Every time you reach a breakpoint you can claim a reward for it.
Food donated to charity:
-
Next breakpoint:
-
Next reward:
-
Prestige
When you Prestige, you restart the game with a bonus to income.
Prestige Points increase your total income by 10% each.
(Hover/tap rainbow bars in the game for more info.)
Skill Points are used to buy skills (below).


For your first Prestige, it is good to get to about 10 Prestige Points,
but you can do it earlier if you want more action.
You'll lose all your money and dishes and gain 0 Prestige Points. The cooking costs will be reset. Continue?
On prestige you'll get: points
Total Prestige Points: ⇒
Available Skill Points: ⇒

---
Skills
Available Skill Points:

progress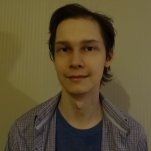 Hello! My name is Alexander, but most people know me as 86com. I'm from Russia and I am the solo developer of this game. Hope you like it!
CURRENCY
You can spend gems on ingame purchases
on the right →
Delivery
Make delivery packages to improve your income.
Packages only work limited time.
You don't lose deliveries on Prestige.
You have: 📦 🎁
List of available dishes
Delivery current score:
Delivery
Kitchen

Discord chat for hanging out:
https://discord.gg/rEgC33c

Subreddit for discussions:
https://www.reddit.com/r/restaurantidle/